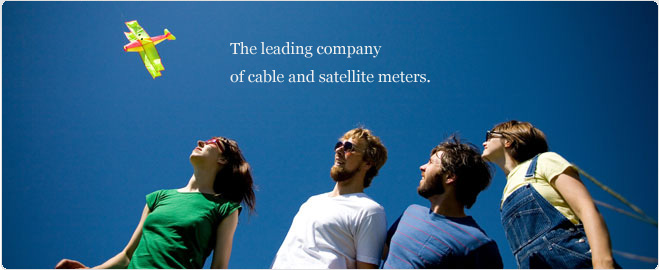 Radiasun is the leading manufacturer of cable and satellite meters in the world. Radiasun delivers the most satisfying products and services to the customers all over the world, with our own brands name, and also provides OEM and ODM for the most famous brands in the field.

As a distributor, you are an independent entity. You purchase our products at wholesale rates, which give enough profit margin to sell them to retail stores and chains or directly to the end user. In addition, we can create private label, based on our wholesale pricelist, at no extra cost for a reasonable minimum order per item.
You could also apply to become our exclusive distributor of one or more products in specific territories or the whole world, your margin and efforts would be highly guaranteed.
Why become our distributor?
• Our products have been applied successfully for over 20 years with proven results.
• We offer top-quality products at competitive prices, and we ship to anywhere in the world.
• We are able to supply all quantities and will adapt ourselves to customer needs, thus making a special effort of flexibility to satisfy your needs.
• The meters can also be especially adapted to match your request, certainly we offer OEM and ODM, as the largest OEM supplier of cable and satellite meters.
• Our prices will give you the best quality-price ratio you can expect!
• We will provide you with fast service and a variety of marketing tools to support your activities
How to become our distributor?
Click here to fill the form and send us, our sales team will contact you for distributorship discussion. Please include your company profile in the message.
What after service supports can we get from the manufacturer?
We do pay attention to after service and we have 20 years of after service experience on offer after service for international markets.
• We offer training and technical supports for local mainenance.
• Inquiry of technical or trouble issues are at the highest priority.
• We send spare parts at our cost for urgent requirements.
• Fast and free maintenance if the failure units or boards have to be returned to factory.
• Fixed units will be sent back at our cost.
• For the units out of service, factory mainenance will be at lower cost