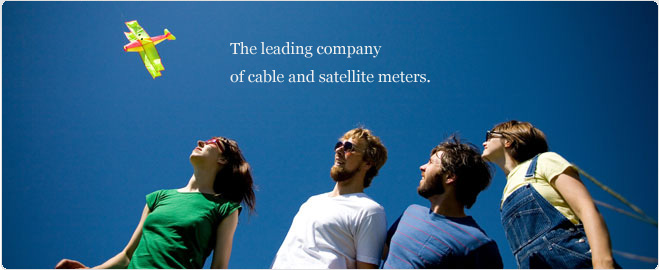 Radiasun is the leading manufacturer of cable and satellite meters in the world. Radiasun delivers the most satisfying products and services to the customers all over the world, with our own brands name, and also provides OEM and ODM for the most famous brands in the field.

Digital Signal Level Meter/DVB-C Analyzer
RA2008
QAM Analysis
Modulations type: 16/32/64/128/256QAM DVB-C; ITU-TJ.83-AnnexA/AnnexB
Symbol Rate: 1.00Mbps ~7.00Mbps
Bandwidth: 6MHz~10MHz
Frequency tuner: 50 KHz
MER measurement range: 19~38dB±2dB
BER Pre/post FEC measurement range: 10E-2 to 10E-8
Tuning range: 5M~862MHz
Tuning mode: by channels or by frequency
Frequency:
Range: 5(48)MHz—870MHz
Resolution: 10KHz
Bandwidth: 280KHz
Channel Type:
Analog TV: TV
Digital TV: QAM, QPSK
FM channel: Single Frequency
Level Measurement:
Range:25dBuV—120dBuV
Accuracy: ±1.5dB
Resolution: 0.1dB
Input Impedance: 75ohm
Wave detection: peak value
Channel Scan:
Number of Channels: 200 channels max.
Scanning speed: 4 channels / sec
Zoom: 1X, 2X, 4X three levels of magnification or full Channel Plan scan.
Memory: 100 Groups, each group store Max 200 Channels.
Spectrum Analysis:
Bandwidth: Ranging between 10MHz, 25MHz, 50MHz, and full span.
Carrier-Noise Ratio (C/N):
Input range: >70dBuV
Accuracy: ±2dB
Resolution: 0.1dB
Tilt measurement:
Number of channels: 3
Resolution: 0.1dB
Trunk Voltage measurement:
Input range: 0-100VAC
Accuracy: ± 1.5V Resolution 0.1V
Others:
Channel Plan:
Number of Channels: 200 channels max
Number of Learned Channel Plan: 10 max
Power Supply:
Battery: 7.2V 1.6AH Ni-MH battery,
Charger: AC 100V-240V/50Hz
Working Time: Average 5-8 hours (full charged battery).
Charging Time: 5-10 hrs.