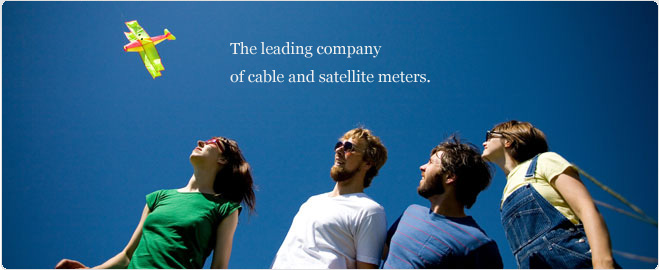 Radiasun is the leading manufacturer of cable and satellite meters in the world. Radiasun delivers the most satisfying products and services to the customers all over the world, with our own brands name, and also provides OEM and ODM for the most famous brands in the field.

Analog Signal Level Meter
RA2002
Specifications:
Frequency:
Range: 46MHz—870MHz
Accuracy: ± 50ppm (20°C ± 5 °C)
Channel Type:
Analog TV: TV
Digital TV: QAM, QPSK
FM channel: Single Frequency
Level Measurement:
Range:30dBuV—120dBuV
Accuracy:±2dB (10°C to 30°C)
Resolution: 0.1dB
Trunk Voltage measurement:
Input range: 0-100VAC
Accuracy: ± 1.5V Resolution 0.1V
Audio Output: Built-in speaker
Dimensions: 142mm X 82mm X 35mm
Gross Weight: 0.9kg
Net Weight: 0.28kg (without battery)
Display: 320 X 240 Color LCD with backlight
Power Supply:
Charger: AC 100V-240V/50Hz
Working Time: Continuous 2.5 hours (full charged battery).
Charging Time: 4-6 hrs.